News Briefs
"A Talk on Family Love" in the Community (2020-10-20)
The Correctional Services Bureau collaborated with the Centro de Serviços Integrados de Apoio à Família – Fonte de Alegria e de Energia to organizeits first parenthood talk – titled "A Talk on Family Love" – in the community on 20 October. In the event, our personnel exchanged with around 30 parents, sharing with them real cases concerning juvenile delinquents and inmates, so as to let the parents learn more about the way of thinking of youngsters who have committed a crime. The event highlighted the importance of strengthening the communication between parents and children, and of parents' timely encouragement to children and concern for their behavior, as it is believed that the prevention of juvenile crimes begin with efforts from family members.
The original arrangement for the event was as follows: the parents would personally visit the Correctional Services Bureau, where they would have a face-to-face with some juvenile delinquents or young inmates, listening to the latter's personal experiences. Also, through the guidance of the Bureau's social workers and their explanations on the kinds of crimes to which young people are particularly susceptible, the parents would hopefully learn about young people's way of thinking. The parents would also be encouraged to remind the children to be always on the alert against crimes, actively care about the children and maintain good communication, so as to avoid the children being exploited to conduct illegal activities. As all tours of the Correctional Services Bureau's premises were suspended amid this ongoing pandemic, the sincere confessions from some juvenile delinquents and young inmates were made into a video and played to the participants of the event.
The Correctional Services Bureau wholeheartedly thanks the Centro de Serviços Integrados de Apoio à Família – Fonte de Alegria e de Energia for the assistance and support to which the success of the event was owed. In the future, the Bureau will continue to collaborate with different community associations and organizations to hold the event as this will allow more parents to participate, raise their awareness about juvenile crimes and help them notice any deviant behavior of their children in time, so that the purpose of juvenile crime prevention can be achieved.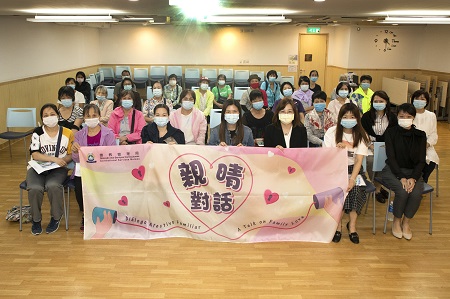 Correctional Services Bureau visits Centro de Serviços Integrados de Apoio à Família – Fonte de Alegria e de Energia and organizes "A Talk on Family Love" on the latter's premises.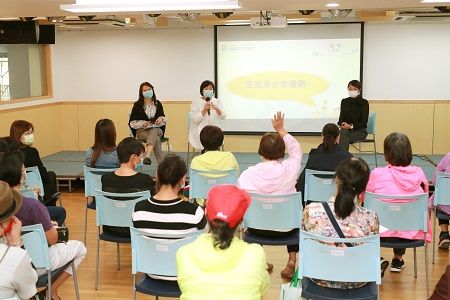 The atmosphere at the event was enthusiastic. The parents carefully listened to the social workers' sharing, actively engaged in the discussion, asked meaningful questions as well as gave personal child-rearing tips.