News Briefs
Correctional Services Bureau Holds "A Talk on Family Love" at the Family Health Promotion Centre of the Bosco Youth Service Network (2020-12-12)
On 12 December, the Correctional Services Bureau held a parenthood talk titled "A Talk on Family Love" at the Family Health Promotion Centre under the Bosco Youth Service Network, with the aim to help the over 20 participating parents understand the thoughts of juvenile delinquents, the importance of strengthened communication with and encouragement for children and the timely concern for children's behavior, and the idea that the prevention of youth crimes begins with efforts by family members.
In line with the epidemic prevention measures, the Bureau adjusted the format of the activity – the candid thoughts of some juvenile delinquents and young inmates were made into a short video and played to the participants. Our professional psychologists or social workers were also at the activity to guide the participants in a discussion and sharing session concerning the reasons for youth crimes, the impact of familial relationships on young people and the ways of correctly guiding young people in their development.
The Correctional Services Bureau wholeheartedly thanks the Bosco Youth Service Network for the assistance and support to which the success of the activity was owed. In the future, the Bureau will continue to collaborate with different community associations and organizations to hold the activity as this will allow more parents to participate, raising their awareness about juvenile crimes, so that together, we can promote the healthy development of young people.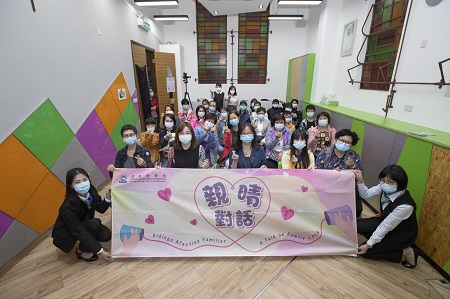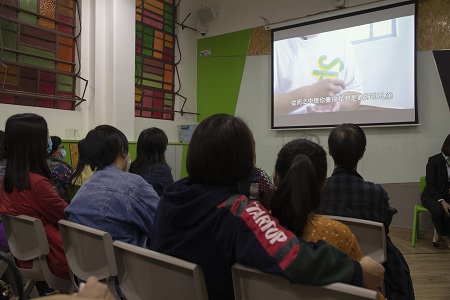 Parents focus their attention on the short video in order to learn the thoughts of juvenile delinquents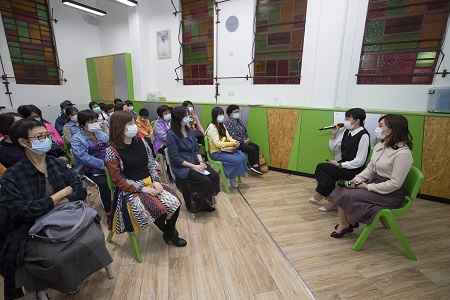 Parents actively bring up the problems they encounter in raising their children in the discussion and sharing session